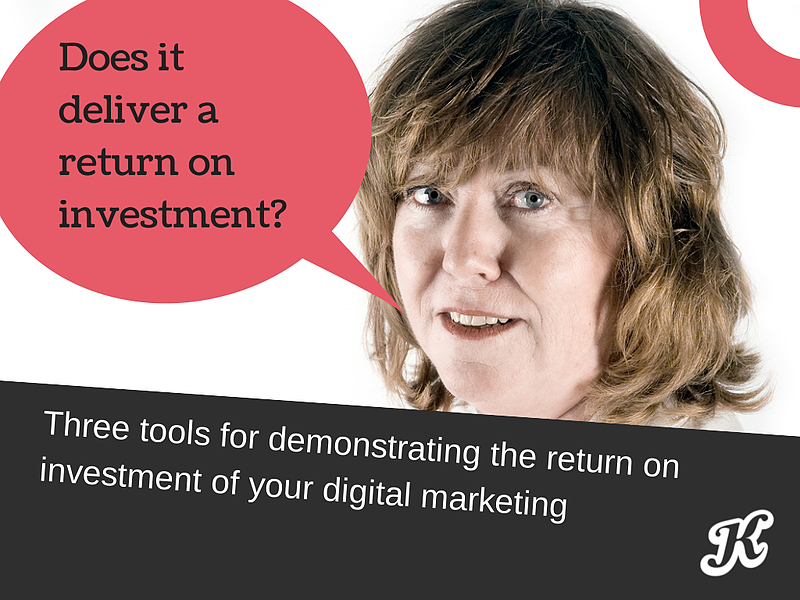 "Show me the money!"
I'm paraphrasing but that is what I hear when I speak with CEOs and Managing Directors about our inbound marketing services. I like it when I hear it because I have means and ways of doing exactly that. Showing them the money is easy when you have an arsenal of tools at your disposal for demonstrating digital marketing return on investment. Here are four tools I regularly use to monitor, track and trace every nickle and dime of marketing spend and return.
Facebook Conversion Tracking
It's not an exaggeration to say the Facebook advertising platform has grown up a lot over the last 18 months. With the ongoing development of the power editor to the improved conversion tracking options, not to mention the rationalisation of the Facebook ad units, Facebook has become a real player in the online display advertising game.
My favourite addition to the toolkit is the Facebook conversion tracking pixel. I no longer have to create unique URLs or rely on discount codes as I can track every click and conversion through the Facebook platform itself. When it comes to boosting the impact of your social media marketing, the Facebook conversion tools tick all the boxes.
Using this system does require integrating with some code but it requires no web expertise beyond being able to copy and paste. It's a simple system to set up and the results are immediately measured. You can assign a value to a goal completion which means that you can track a Facebook ad campaign's actual revenue value in real-time.
Google Analytics Goals
Much like Facebook tracking, Google Analytics allows you to track specific events on your website. For instance, you might want to record the number of PDF downloads you have had or the lead conversions your landing pages have had.
One of the benefits of the Google Analytics Goals is that it allows you to track where visitors who are completing specific goals are coming from. Whether it is your latest social media campaign or a QR code flyer campaign, you can measure the results with Google Analytics Goals.
There are four goal types within Google Analytics which means you can track a variety of events on your website.
Destination goals are when a specific location has loaded, such as a thank you for registering page
Duration goals are where a user has stayed on a page for a specified length of time
Pages/screens per visit are goals based on the number of page views seen in a single visit
Event goals are triggered by the completion of an action such as a video play, an ad click or a social share
HubSpot
By far and away my favourite tool for monitoring digital marketing ROI. HubSpot is unique in the marketplace in that it combines almost all the elements of digital marketing - Website CMS, email marketing, social media marketing, analytics, blogging, conversion-rate optimisation, landing page optimisation, SEO - into one place. It is because of this all-in-one approach that you get such good visibility as to your marketing return on investment.
Being able to track every digital touchpoint of your customers, from what tweet they first clicked to arrive at your website, through to knowing exactly which email it was that convinced them to buy your product, gives you more insight than you will be used to.
This kind of insight HubSpot provides is useful at each stage in the sales process, not just at the very end when you're reporting. Your sales team will gain huge insights and close more sales simply by virtue of the fact that they understand what each lead has been looking at and what content has resonated with them the most.
That's the kind of ROI that is hard to put a number on.