The fact that Facebook has 2 billion users worldwide, and there are 3.5 billion searches on Google per day, may lead you to think that all your B2B paid media activity should be on these platforms. But you would be wrong.
If you're a B2B business looking for growth, then you're neglecting LinkedIn at your peril.
LinkedIn ads enable you to reach your exact target audience, with the right content, in the right context. Since LinkedIn users aren't looking for an escape from work when they log on, but instead are already thinking about work, they will be more open to your business's offer.
Want to find out how you can use LinkedIn paid advertising for B2B lead generation? Read on:
Your content offer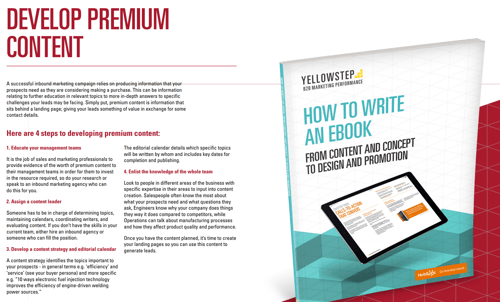 Of course, the first thing you need to get right are what your ads is offering. Gone are the days where you could send out an ad saying 'get in touch'. To generate higher clicks and conversions, your campaign or content offer should be engaging for your target audience.
To get this part right, understanding your ideal customer inside-out is essential. We recommend creating a detailed buyer persona to get this right, which will include:
Your ideal customer's primary goals
Their biggest needs and challenges
Their demographic information
What kind of publications or content they read regularly
With these in mind, you can model your content offer to the persona - whether it's a webinar, ebook, or online tool.
Your ads
When creating your ads, best practices indicate that you should:
Get to the point quickly. Concise headlines lead to higher engagement.
Embed larger images instead of standard thumbnails. An image size of 1200 x 627 pixels is recommended. Content with larger visuals tends to get up to a 38% higher click-through rate.
Feature a clear CTA (call to action), so your audience knows how to act on their interest.
Of course, you should always have your buyer persona in mind when writing your LinkedIn ads, and ask yourself what kind of visuals, copy, and tone of voice you should use to engage them.
Don't forget: you should test a variety of different ads within an ad group to optimise and maximise your performance. You may be surprised to find that some copy, image, or colour choices lead to higher clicks than others.
your Targeting
LinkedIn's targeting options give B2B businesses a distinct advantage over Facebook and Google ads.
Not only are you able to choose your targeting by location, but also by industry, company size, and job title.
Remember that buyer persona you created earlier? This is a chance to reach them directly on their feed.
Sure, Linkedin ads are a bit more expensive than Facebook and Google, but for the targeting options at your disposal, as well as the 'context' spoken about earlier, they're truly worth it.
Important: if you wish to exclude certain industries, for example your competitors, then you should do so. This will boost your lead quality and ensure you're not wasting your budget.
Your landing page
So, you've put out your ad, and it looks great, sounds great, and people are clicking. But where are you taking them?
You should have a landing page set up, with a short, interesting description of what to expect, as well as a form.
The copy on your landing page should be direct and will highlight the benefits of the content, as well as indicate that you are addressing the needs of the persona. A statistic or salient point from an industry thought-leader will also help to support your content.
Your form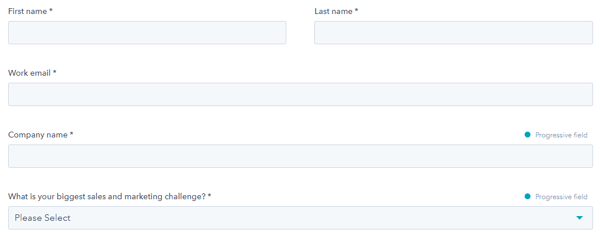 Your lead capturing form, likewise, should be short and to the point.
To ensure lead quality, we recommend that you ask for your website visitor's work email, as opposed to just 'email'. This not only helps your sales team and lets them know what company the lead has come from, but you can also contact the person when they need your services most - while they're at work.
As well as the standard first name, last name, and work email, you may also choose to include qualifying fields such as job title, company revenue, or 'biggest industry challenge'. This will fuel your sales team to create a topic of conversation in their follow up emails and deliver a personalised sales experience based on the visitor's issues and needs.
Diversify your marketing and generate more leads
So there you have it, a quick front to back strategy on how you can use LinkedIn ads to target your ideal audience and generate more leads.
For more ideas to drive website traffic and generate leads simultaneously, have a read of our 30 lead gen ideas guide and plug the holes in your marketing strategy.