We've launched a new, interactive tool to assess your B2B digital marketing performance. The Digital Marketing Diagnostic is a 12-question quiz designed to assess your current usage of key digital marketing tools, such as SEO, blogging, social media and online advertising.
As part of the Diagnostic, you will receive a free report that highlights the key findings from your answers, and ways that you can improve your score in the future. Find out how you can assess your performance and download your free report below...
How to get your personalised report
1 - Take the diagnostic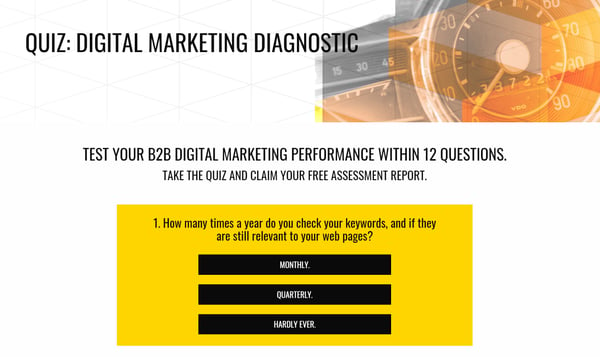 Visit the Yellowstep Digital Marketing Diagnostic and complete the 12-question quiz - it takes two minutes to complete. Answer the questions as honestly as possible in order to gauge your current performance as accurately as possible. Be sure to have a clear idea of your current digital marketing outputs and strategy before taking the diagnostic.
2 - See your score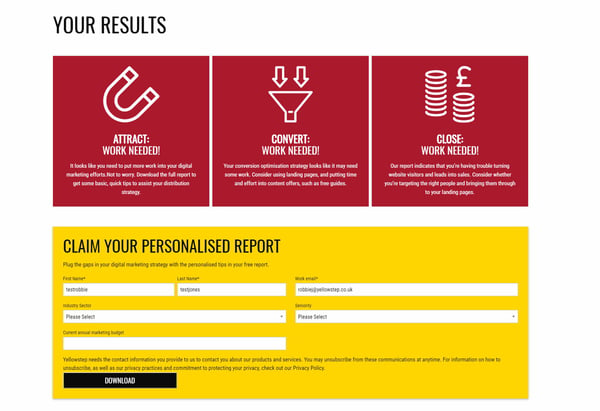 After submitting your results, the Diagnostic will provide you with a summary of your digital marketing performance based on three criterias. These include: Attract (The work you do to attract traffic to your website, Convert (The web tools you have in place to generate leads online) and Close (The practices you have in place to turn a website lead into a customer).
3 - Download your report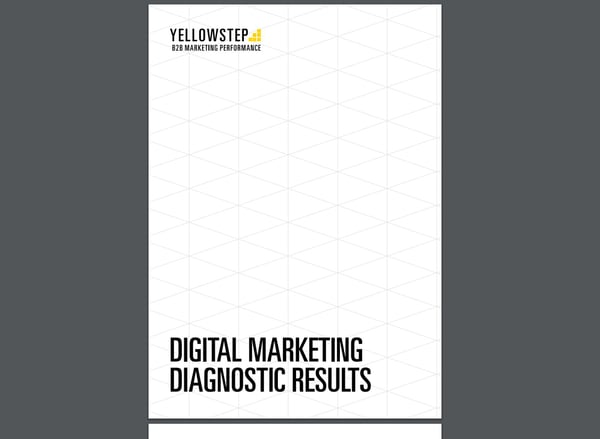 To delve deeper into your Diagnostic score, we recommend downloading your free, personalised assessment report which will be offered at the end of the tool. The report also includes key tips and actions you can put into place to improve your performance score. The PDF report is available to share with colleagues once it has been downloaded.